I was thinking of something clever to write about. Something that will make everyone think. But, my mind's not up to the challenge. Been turning my brain upside-down but all it can come up with are these…
I am a woman. I'm entitled to mood swings. True?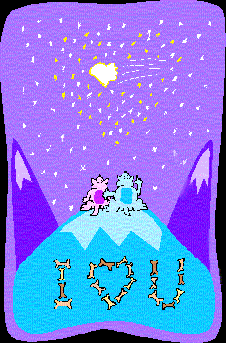 Everytime I say "I Love You", it comes from the heart and I truly mean it. Do you mean it too?
If truth be told, I have been remiss in telling some people that I love them.
Suicide is never an option. It is the coward's way out, don't you think?
Please never ever think of it again. You know who you are. There are dozens of people who love you and care for you. Just look around, we're all here smiling at you.
Everything's easy when it's not about you. Things get complicated when the "you" is replaced with "me".
Hugs make a big difference. It reinforces confidence, well-being and love. HUGS for everyone!

Work like you don't need the money.
Love like you've never been hurt.
Dance like nobody's watching.
Sing like nobody's listening.
Live like it's Heaven on Earth.